Given the current global crisis, which has seriously affected tourism and is also having dramatic consequences for some animals, Loro Parque Fundación has made a donation of 20,000 dollars to the Thai Elephant Alliance Association.
This association is dedicated to the care of elephants that used to have a livelihood thanks to tourism and have now been left unprotected as a result of the COVID-19. Thanks to it, the animals live in large areas and receive all the care and attention they need to survive in dignity for the rest of their lives.
Although Loro Parque Fundación has not been able to deliver the donation personally, the Spanish ambassador to Thailand, Emilio de Miguel Calabia, has done so on its behalf, once this has been possible given the circumstances.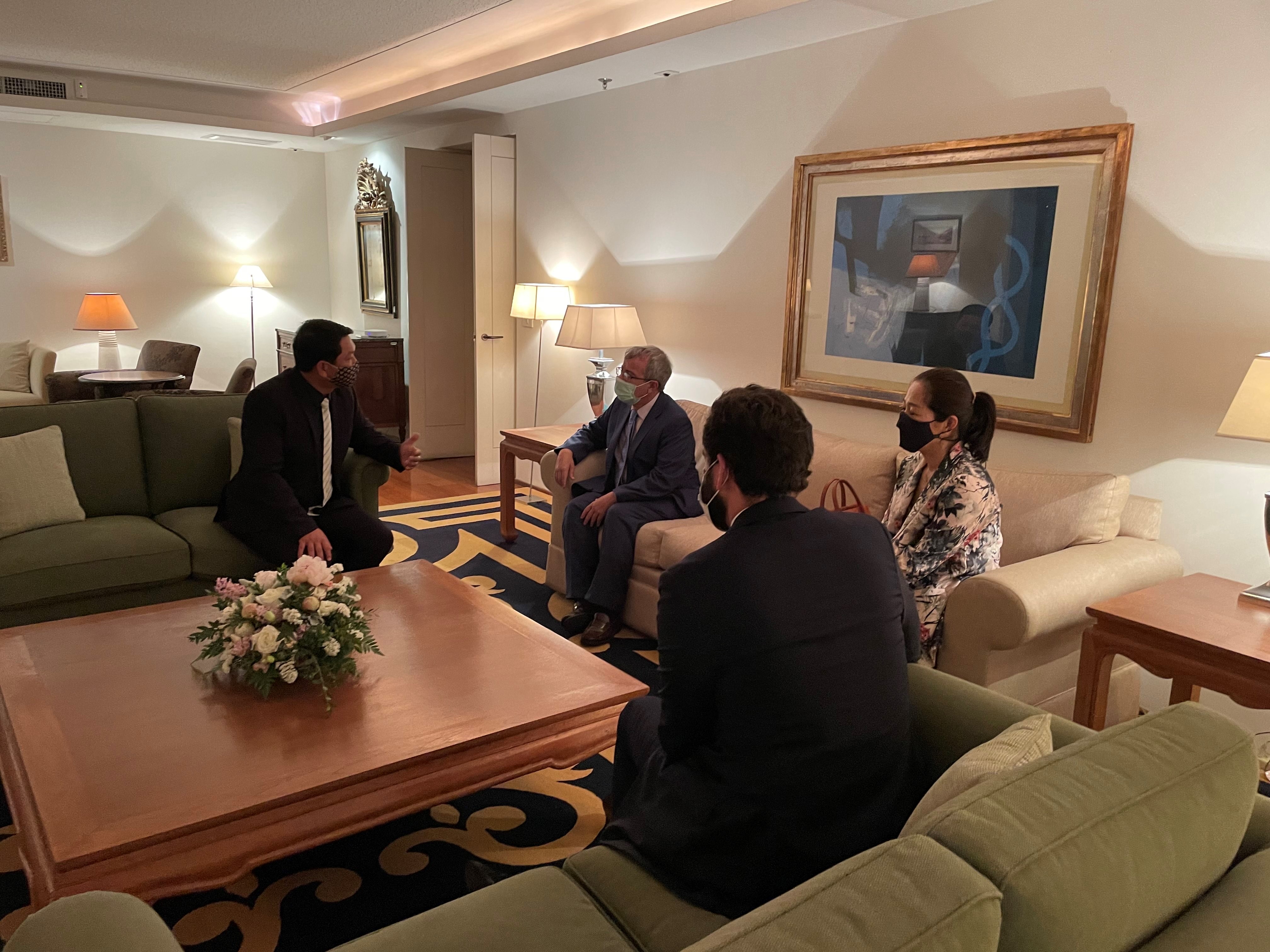 Widespread confinement in many countries and the global travel freeze has had a major impact on many facilities that keep animals, such as zoos and some rescue centres. Their forced closure has left them without visitors, who were their only source of income, but these organisations must continue to feed the animals and provide veterinary services, environmental enrichment and medicine supplies to ensure their welfare.
This situation is particularly dramatic for the centres that care for the larger animals, such as elephants, which require 200 kilos of vegetables per animal per day to feed them. There are dozens of such centres in Thailand and it is estimated that there could be as many as 4000 elephants that were collected when they were no longer useful as working animals due to mechanisation. Thanks to the influx of tourists in the country, they could be cared for and fed in a dignified way, but today, with the crisis caused by the expansion of COVID-19, this is no longer possible.
Many Thai parks are facing a tragic financial situation, resulting in difficulties to adequately feed their animals. And the uncontrolled release of the animals is not a viable solution either, because it would be an environmental and even a social problem, as natural habitats cannot support a higher density of elephants and they would most likely end up ravaging farmland. Not to mention the fact that many of them would end up malnourished and sick, or even starving to death.
It is in these circumstances, in which it is necessary to collaborate to avoid animal suffering, Loro Parque Fundación has decided to contribute to the protection of these elephants at risk with a donation that will ensure their survival by providing them with food and adequate care.