source: https://eaam.org/eaam-email-to-french-deputies-distributing-2021-scientist-statement/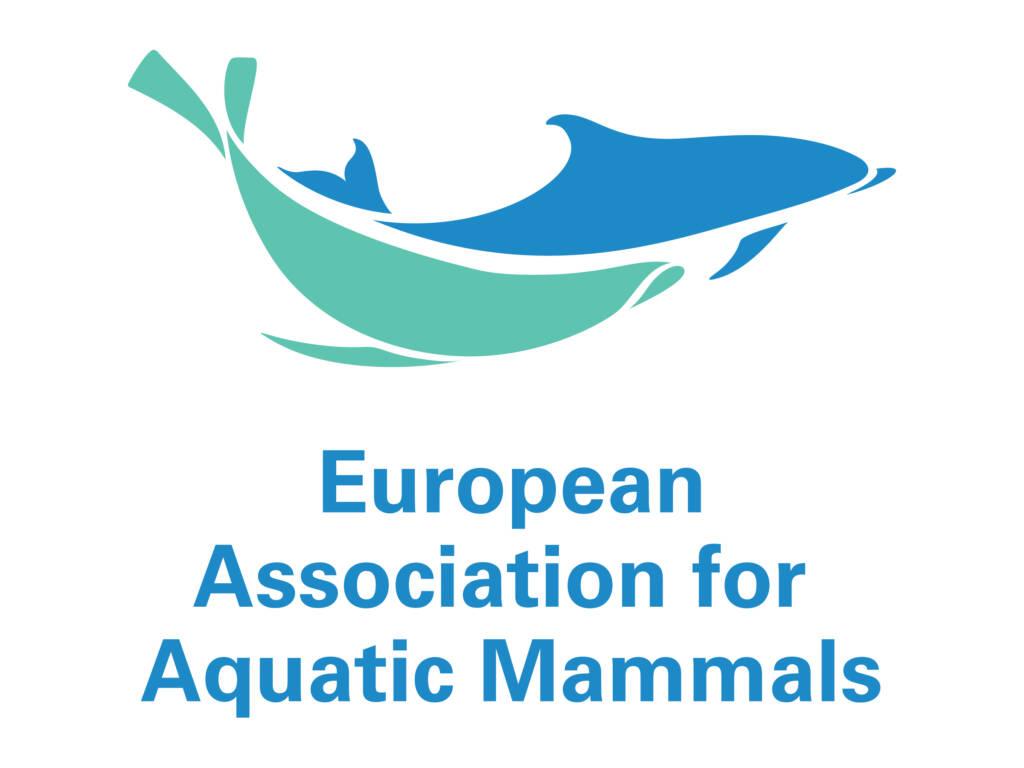 We, the undersigned members of the scientific community, wish to acknowledge the importance of marine mammals in zoos, aquariums, and marine mammal facilities, and express our support for research conducted at these facilities. We know that critical research findings have come from studies of dolphins and related species in managed care environments, which have provided the vast majority of what is known about their perception, physiology, and cognition. This includes both basic facts about these animals and applied information such as how they react to environmental stressors and how to diagnose and treat their diseases.
The benefits of such research extend well beyond the animals in zoological facilities. The interpretation of data from field studies is directly informed by what we have learned about the cognition and physiology of these animals in managed care settings. Moreover, because science is inherently a collaborative endeavor, research findings from these animals contribute to our collective understanding across the animal kingdom. Finally, research in managed care settings impacts conservation efforts by: (a) providing the baseline information necessary to inform conservation plans and practices (e.g., typical respiration rates, metabolic rates, gestation length, hearing range and thresholds, etc.), (b) documenting physiological and behavioral responses to environmental stressors such as sound and contaminants to inform population managers, and (c) developing and testing techniques and tools for assessing animals in the field.
The advances that have come from research in marine mammal facilities could not have come from studies of animals in the wild. Field studies are crucial, however, many research questions are unsuited to discovery at a distance. Studies of pregnancy, birth, and fine-scale calf development require the type of close and consistent observation that is only possible in zoological settings. The hypothesis testing required for questions about cognition, perception, and physiology requires the ability to present animals with specific situations and challenges utilizing the necessary controls, consistency, and repetition that are impossible to achieve in the wild. Indeed, as with research in any discipline, a comprehensive understanding of these animals requires a combination of both in-situ and ex-situ studies; studies based in the wild and in zoological settings. This idea is neither new nor specific to marine mammals, but is critical to the way scientific discovery works.
Sincerely,
Charles I. Abramson, PhD, Oklahoma State University (2021)
Michael Adkesson, DVM, Dipl ACZM, Chicago Zoological Society / Brookfield Zoo (2016)
Javier Almunia, PhD, Loro Parque Fundación (2016)
Audra Ames, PhD, Fundación Oceanografic (2021)
Mats Amundin, PhD, Kolmarden Wildlife Park (2021)
Kristin Anderson Hansen, PhD in behaviour and bioacoustics, University of Southern Denmark, Universi-
ty of Veterinary Medicine (2021)
Manuel Arbelo Hernández, DVM, PhD, University of Las Palmas de Gran Canaria (2021)
Carlos Barros García, BVSc, BSc, Fundación Oceanogràfic (2021)
Richard Bates, PhD, University of St. Andrews (2016)
Gordon B. Bauer, PhD, New College of Florida (2016)
Don R. Bergfelt, PhD, Ross University, School of Veterinary Medicine (2016)
Simone Bertini, PhD, University of Parma (2021)
Alicia Borque Espinosa, PhD Student, University of Valencia & Fundació Oceanogràfic (2021)
Gregory D. Bossart, VMD, PhD, Georgia Aquarium (2016)
Ann E. Bowles, PhD, Hubbs-SeaWorld Research Institute (2016)
David Brammer, DVM, DACLAM, University of Houston (2016)
Micah Brodsky, VMD, Consulting (2016)
Jason N. Bruck, PhD, University of St. Andrews, School of Biology, Sea Mammal Research Unit (2016)
Josep Call, PhD, University of St Andrews (2016)
Susan Carey, PhD, Harvard University (2016)
Tonya Clauss, DVM, Georgia Aquarium (2016)
Fernando Colmenares, PhD, Universidad Complutense de Madrid (2016)
Richard C. Connor, PhD, University of Massachusetts Dartmouth (2016)
José Luís Crespo Picazo, BVSc, Fundación Oceanogràfic (2021)
Boris Culik, PhD, F3 (2016)
Leslie M. Dalton, DVM, SeaWorld San Antonio (2016)
Robin Kelleher Davis, PhD, Harvard Medical School & Schepens Eye Research Institute (2016)
Randall Davis, Regents Professor, Texas A&M University (2021)
Renaud de Stephanis, PhD, CIRCE (2021)
Fabienne Delfour, PhD, L.E.E.C., Paris 13 University (2016)
Stacey N. DiRocco, DVM, SeaWorld of Florida (2021)
Manuel E. dos Santos, PhD, MARE-ISPA (2021)
Alistair D.M. Dove, PhD, Georgia Aquarium (2016)
Samuel Dover, DVM, Channel Islands Marine & Wildlife Institute (2016)
Maureen Varina Driscoll, PhD, Sea Research Foundation Inc. dba Mystic Aquarium (2021)
Kathleen M. Dudzinski, PhD, Dolphin Communication Project; Editor, Aquatic Mammals Journal (2016)
Holli Eskelinen, PhD, Dolphins Plus (2016)
Andreas Fahlman, PhD, Fundación Oceanografic (2021)
Antonio J. Fernández Rodríguez, DVM, PhD, Veterinary School University, Las Palmas de Gran Canaria
(2016)
Letizia Fiorucci, DVM, MRCVS, PhD, Jungle Park & Aqualand Costa Adeje (2021)
Frank E. Fish, PhD, West Chester University (2021)
Jen Flower, DVM, MS, Dipl. ACZM, Mystic Aquarium (2021)
Lars Folkow, Professor, PhD, University of Tromsø the Arctic University of Norway (2021)
Vanessa Fravel, DVM, Six Flags Discovery Kingdom (2016)
Erin Frick, PhD., Eckerd College (2021)
María del Carmen Fuentes Albero, MSc, University of Murcia, Fundación Oceanografic (2021)
Steven J.M. Gans, MD, St. Jansdal Hospital (2016)
Lino García Morales, PhD, Universidad Politécnica de Madrid (2021)
Daniel García Párraga, DVM, Dipl.ECZM(ZHM), Dipl.ECAAH(N-P), Fundación Oceanogràfic (2021)
Joseph Gaspard, PhD, Pittsburgh Zoo & PPG Aquarium (2016)
William G. Gilmartin, President, Hawai`i Wildlife Fund (2016)
Joan Giménez Verdugo, PhD, MaREI-University College Cork (2021)
Carrie Goertz, MS, DVM, Alaska SeaLife Center (2021)
Francesco Grande, DVM, MRCVS, Spec. in Animal Health, Loro Parque Fundación (2021)
Andrew Greenwood, MA VetMB DipECZM CBiol FRSB FRCVS, Wildlife Vets International (2021)
Federico Guillén Salazar, PhD, Universidad CEU Cardenal Herrera (Valencia, Spain) (2021)
Heidi E. Harley, PhD, New College of Florida (2016)
Martin Haulena, DVM, MSc, DACZM, Ocean Wise Conservation Association (2021)
M. Victoria Hernández Lloreda, PhD, Universidad Complutense de Madrid (2021)
Susan Hespos, PhD, Northwestern University (2016)
Heather M. Hill, PhD, St. Mary s University (2016)
Matthias Hoffmann-Kuhnt, PhD, Tropical Marine Science Institute, National University of Singapore
(2016)
Bradley Scott Houser, DVM, Wildlife World Zoo and Aquarium (2016)
Dorian Houser, PhD, National Marine Mammal Foundation (2021)
Marina Ivančić, DVM, DACVR, AquaVetRad (2016)
Kelly Jaakkola, PhD, Dolphin Research Center (2016)
Vincent Janik, Prof., University of St. Andrews (2021)
Frants H. Jensen, PhD, Aarhus University (2016)
Eve Jourdain, PhD, Norwegian Orca Survey (2021)
Allison B. Kaufman, PhD, University of Connecticut, Avery Point (2016)
Darlene Ketten, PhD, Boston University – Woods Hole Oceanographic Institution (2021)
Stephanie L. King, PhD, Centre for Evolutionary Biology, University of Western Australia (2016)
Sara Königson, Researcher at SLU Aqua, Swedish University of Agriculture Science (2021)
Anastasia Krasheninnikova, PhD, Max-Planck-Institute for Ornithology, Seewiesen (2021)
Stan Kuczaj, PhD, University of Southern Mississippi (2016)
Peter H. Kvadsheim, PhD, Norwegian Defence Research Establishment (2021)
Geraldine Lacave, DVM, Marine Mammal Veterinary Services (2021)
Robert C. Lacy, PhD, Chicago Zoological Society (2016)
Jef Lamoureux, PhD, Boston College (2016)
Jennifer Langan, BS, DVM, Dipl. ACZM, Dipl. ECZM (ZHM), University of Illinois, Chicago Zool. Soci-
ety / Brookfield Zoo (2021)
Gregg Levine, DVM, (2016)
Malin Liley, PhD, Texas A&M University- San Antonio (2021)
Christina Lockyer, B.Sc., M.Phil., Sc.D., Age Dynamics, Kongens Lyngby (2021)
Juliana López Marulanda, PhD, Universidad de Antioquia (2021)
Klaus Lucke, PhD, Centre for Marine Science & Technology, Curtin University (2016)
Heidi Lyn, PhD, University of Southern Mississippi (2016)
Radhika Makecha, PhD, Eastern Kentucky University (2016)
Xavier Manteca, BVSc, MSc, PhD, Diplomate European College of Animal Welfare, Autonomous Univer-
sity of Barcelona (2021)
Letizia Marsili, PhD, Università di Siena (2021)
José Matos, PhD, National Institute for Agrarian and Veterinary Research (2021)
James McBain, DVM, (retired) SeaWorld USA (2021)
Katherine McHugh, PhD, Chicago Zoological Society (2016)
Eduardo Mercado III, PhD, University at Buffalo, SUNY (2016)
Lance Miller, PhD, Chicago Zoological Society / Brookfield Zoo (2016)
Lee A. Miller, Associate Professor (Emeritus), University of Southern Denmark (2021)
Tania Monreal Pawlowsky, Lic. Vet., MRCVS, International Zoo Veterinary Group (2021)
Jason Mulsow, PhD, National Marine Mammal Foundation (2021)
Paul Nachtigall, PhD, Hawaii Institute of Marine Biology, University of Hawaii (2016)
Gen Nakamura, PhD, Tokyo University of Marine Sciences and Technology (2021)
Shawn R. Noren, PhD, Institute of Marine Science, University of California, Santa Cruz (2016)
Steven Pinker, PhD, Harvard University (2016)
Diana Reiss, PhD, Hunter College (2021)
Michael S. Renner, DVM, Marine Mammal Veterinary Consulting Practice (2016)
Jill Richardson, PhD, Rosenstiel School of Marine and Atmospheric Science (2016)
Sam Ridgway, DVM, PhD, National Marine Mammal Foundation (2021)
Tracy Romano, PhD, Vice President of Research, Mystic Aquarium (2021)
Fernando Rosa, PhD, Universidad de La Laguna (2016)
Consuelo Rubio Guerri, DVM, PhD, Universidad Cardenal Herrera CEU (2021)
James A. Russell, PhD, Boston College (2016)
Guillermo J. Sánchez Contreras, DVM, MSc, Marineland Limited – Mediterraneo Marine Park, Malta
(2021)
Todd Schmitt, DVM, SeaWorld of California (2021)
Yuske Sekiguchi, PhD, Chiba University of Commerce, Japan (2021)
Steve Shippee, PhD, Marine Wildlife Response (2016)
K. Alex Shorter, PhD, University of Michigan (2016)
Ursula Siebert, PhD, Institute for Terrestrial and Aquatic Wildlife Research (ITAW), University of Veteri-
nary Medicine Hannover, Foundation (2021)
Mark S. Sklansky, MD, David Geffen School of Medicine at UCLA (2016)
Christian Sonne, DVM, PhD, dr.med.vet., Dipl. ECZM-EBVS (Wildlife Health), Aarhus University (2021)
Mario Soriano Navarro, BD, Centro de Investigación Príncipe Felipe (2021)
Brandon Southall, PhD, University of California, Santa Cruz (2016)
Judy St. Leger, DVM, DACVP, SeaWorld (2016)
Grey Stafford, PhD, Aquatic Mammals Editorial Board (2016)
Jeffrey L. Stott, PhD, University of California, Davis (2016)
Francys Subiaul, PhD, The George Washington University (2016)
Miwa Suzuki, PhD, Nihon University (2021)
Oriol Talló Parra, DVM, MSc, PhD, Universitat Autònoma de Barcelona (2021)
Alex Taylor, PhD, University of Auckland (2016)
Roger K. R. Thompson, PhD, Franklin & Marshall College (2016)
Laura Thompson, PhD, Mystic Aquarium (2021)
Walter R. Threlfall, DVM, PhD, DACT, The Ohio State University (2016)
Michael Tift, PhD, University of North Carolina Wilmington (2021)
Dietmar Todt, PhD, Free University of Berlin (2016)
Michael Tomasello, PhD, Max Planck Institute for Evolutionary Anthropology (2016)
Sara Torres Ortiz, MSc Biology, PhD student, Max Planck Institute (2021)
Jakob Tougaard, PhD, Aarhus University (2021)
Forrest Townsend Jr, DVM, Gulfarium Marine Adventure Park (2016)
Marie Trone, PhD, Valencia College (2016)
Pam Tuomi, DVM, Veterinarian Emeritus, Alaska SeaLife Center (2021)
Mark Turner, PhD, Dolphin Communication Analytics (2021)
Allison D. Tuttle, DVM, Diplomate ACZM, Mystic Aquarium/Sea Research Foundation, Inc. (2021)
Peter Tyack, PhD, University of St Andrews (2021)
Yulán Úbeda, PhD, University of Girona (2021)
Ebru Unal, MSc, PhD, Mystic Aquarium (2021)
Basilio Valladares Hernández, PhD, Universidad de La Laguna (2016)
William Van Bonn, DVM, A. Watson Armour III Center for Animal Health and Welfare, John G. Shedd
Aquarium (2021)
Lorenzo von Fersen, PhD, Zoo Nuremberg & YAQU PACHA e.V. (2021)
Jennifer Vonk, PhD, Oakland University (2016)
Magnus Wahlberg, PhD, University of Southern Denmark (2021)
Samantha Ward, PhD, Nottingham Trent University (2021)
David A. Washburn, PhD, Georgia State University (2016)
Rebecca Wells, DVM, Gulfarium Marine Adventure Park (2016)
Randall Wells, PhD, Chicago Zoological Society (2016)
Thomas Welsh, MRes, University Centre Askham Bryan (2021)
Nathan P. Wiederhold, Pharm.D, FCCP, University of Texas Health Science Center at San Antonio (2016)
Daniel Wilkes, PhD, Centre for Marine Science and Technology, Curtin University (2016)
Terrie Williams, University of California Santa Cruz (2021)
Clive D. L. Wynne, PhD, Arizona State University (2016)
Pamela K. Yochem, DVM, PhD, Hubbs-SeaWorld Research Institute (2016)
Annalisa Zaccaroni, PhD, European Registered Toxicologist, University of Bologna (2021)
José Fco. Zamorano Abramson, PhD, Pontificia Universidad Católica de Chile (2016)
References: https://eaam.org/wp-content/uploads/2021/01/Scientist-Statement-2021-EN.pdf