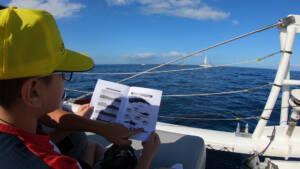 The Loro Parque Foundation, through its Department of Education, organised a boat excursion for students of IES Tomás de Iriarte to show them how the Canary Islands is a hot spot of marine biodiversity, with special attention to cetaceans.
An initial session was held at the Educational Centre in which the geographical and oceanographic characteristics of the archipelago that make it a privileged place for marine life were detailed.  Through various activities and games, the students were shown some of the most characteristic species of the Canary Islands.  We also talked about the species of cetaceans that frequent our coasts and we worked with dichotomous keys to learn how to identify them according to their physical characteristics.  The importance of studying their sounds as a tool for scientific research was also discussed.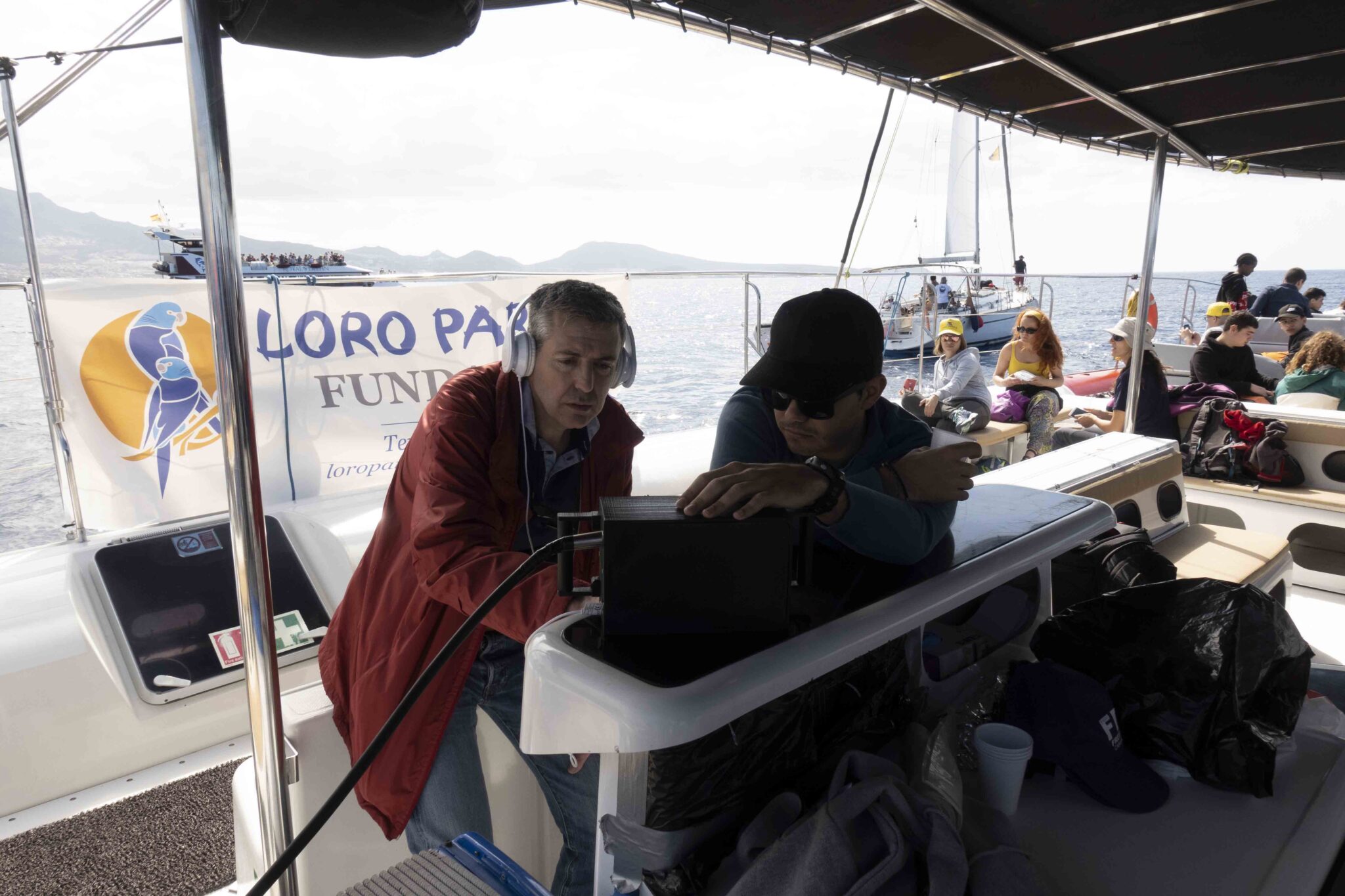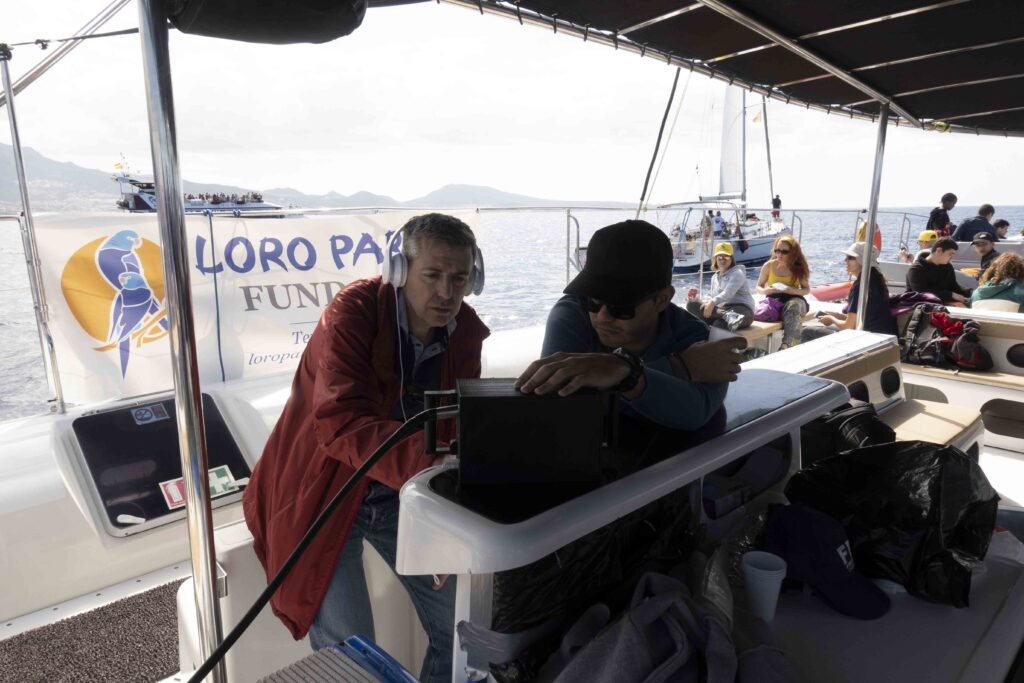 Once this session was over, the second part of the activity was carried out – a boat trip from the south of Tenerife to put into practice what had been learnt in the Centre.  In the boat, the students were able to identify the species they encountered during the tour and analysed different human activities that can harm marine life, such as waste, noise pollution, irresponsible sighting activities or maritime traffic, among others.
This activity, which arose from collaboration between the educational centre and the company Freebird, aims to help students discover the biodiversity of the coasts and the importance of taking care of it.  In addition, it has allowed schoolchildren to observe first hand the real application of scientific research for conservation, with the hope of promoting their interest in science and the study of nature.
With actions like these, which are carried out continuously, The Loro Parque Foundation reinforces its commitment to education and highlights its essential role as a conservation tool.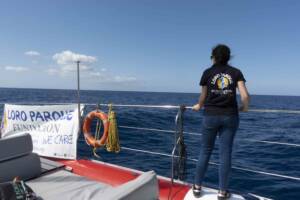 Cetacean biodiversity and their study
This trip was also attended by the Bioacoustics research group of the University of La Laguna, who tested a new technology that can be used in autonomous marine vehicles and buoys for acoustic monitoring of cetaceans in the Canary Islands.
Using this technology it's hoped that it will be possible to determine the areas frequented by these animals and the activities they carry out there and in the future, it's hoped that this technology can also be applied in the rest of Macaronesia.
These technological advances are based on more than 10 years of work with Loro Parque's Ocean Orca system and will be applied to the 'CanBio' project which is co-financed by the Foundation and the Canary Islands Government to the tune of two million dollars over four years, and which studies the effects of climate change on the sea and on the marine biodiversity of the Canary Islands and the rest of Macaronesia.