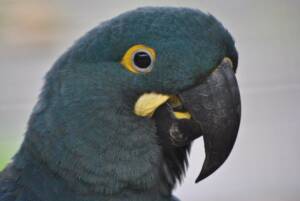 The Loro Parque Foundation is currently transferring six examples of Lear's Macaws (Anodorhynchus leari) to Brazil, where the species originated, for their reinsertion into the wild.  The parrot is one of the Foundation's major projects, an ongoing task which has managed to change the species' status on the International Union for the Conservation of Nature (IUCN) Red List from 'critically endangered' to 'endangered'.
The 'ex-situ' work carried out as part of this project is of great importance.  It began in 2006 when the Government of Brazil transferred two pairs of the macaws to the Loro Parque Foundation.  Within only six months, they began to reproduce in Loro Parque and, since then, a total of 30 specimens have been bred, of which six have been selected, in coordination with the project's national committee in Brazil, that are genetically the most suitable to be released back to the wild.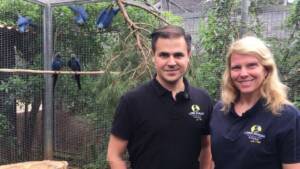 Thanks to the support of the Foundation, the population of this species has increased significantly.  Nine specimens have already previously been sent to participate in a breeding project under controlled environmental conditions.  This time, these six new individuals, three males and three females, will be transferred to Boqueirão da Onça, in the north of the country, where there are already two individuals living in the wild.  Biologist Erica Pacifico, General Coordinator of the release project, will receive the birds in Brazil, and a technician from the country will accompany them during the trip.
After a period of pre-adaptation and isolation, and after having been tested for any type of disease, the birds will travel to Brazil, where they will be quarantined before being introduced into a large aviary in their natural environment, with plants that are typical of the species' ecology.  There they will adapt to the sounds of nature and the conditions of the area where the Lear's Macaw is found.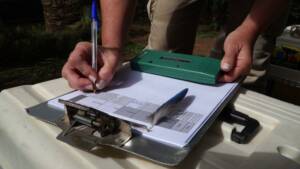 In this large aviary, what is known as a 'soft release' will be made: when the adaptation period is over, the doors of the aviary will be kept open so that they can leave or enter at will.  The two specimens that already live in the area will teach them how to adapt to the environment, and they will be monitored and supported until they are fully adapted.