Anodorhynchus hyacintinus, Hyacinth macaw
| | |
| --- | --- |
| Category | Land |
| Date |  2021 |
| Investment | 118.047,00$ |
Populations of the Hyacinth Macaw, the world's largest macaw species, are constantly declining. LPF works for the preservation of this species and its natural habitats.
Support the project
Back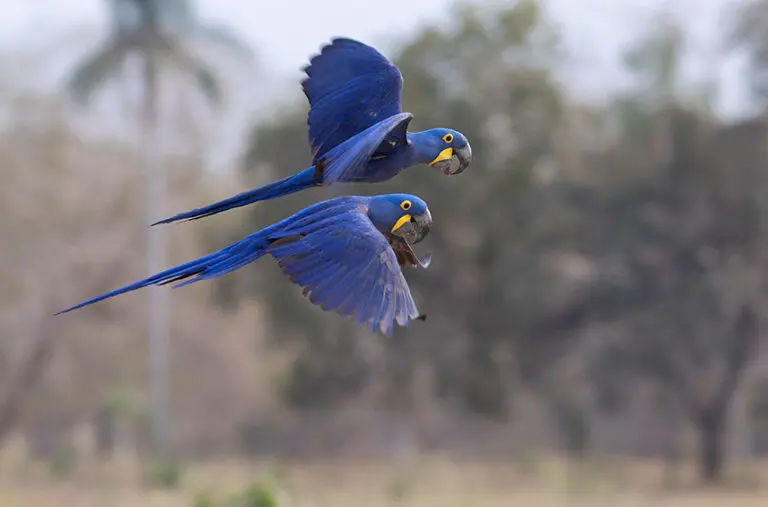 Hyacinth Macaw
Conservation of the largest refuge of Hyacinth Macaws in the Pantanal of Mato Grosso, Brazil.
Anodorhynchus hyacinthinus inhabits Brazil, Bolivia (Santa Cruz) and Paraguay, where there is a small population in the department of Concepción. Throughout the 1980s, the species suffered significant declines, with an estimated 10,000 birds illegally captured for pet trade, which, coupled with widespread habitat destruction and hunting, led to further reduction in numbers. Most of the population is now located in the Pantanal, Brazil, where since 1990 the species has shown signs of recovery and has expanded its range, probably as a result of conservation projects. Thus, it went from Endangered (2000-2013) to Vulnerable in 2014 (IUCN). However, the overall rate of decline over three generations is still suspected to have been rapid.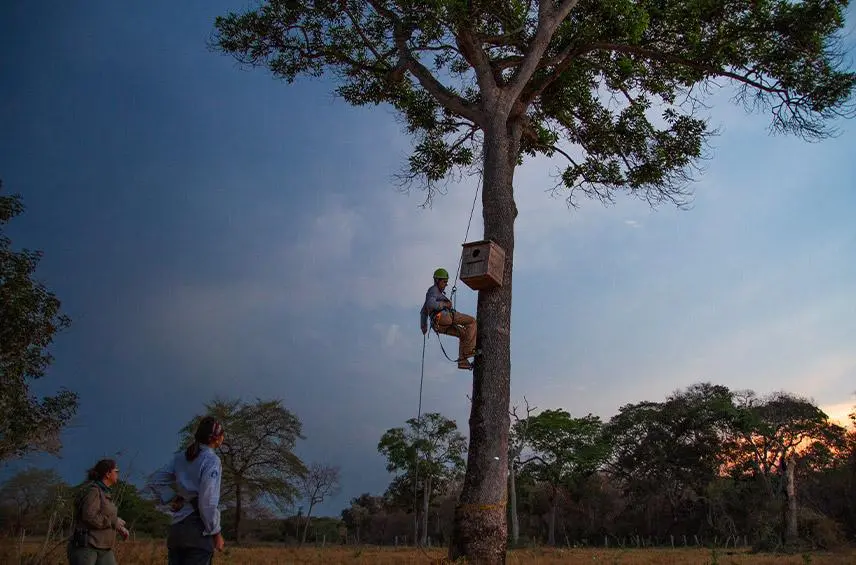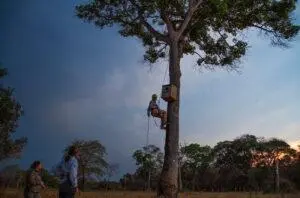 A. hyacinthinu mainly feeds on hard fruits of a few endemic palm species (Scheelea phalerata and Acrocomia aculeata) of the Pantanal region. Hyacinth macaws nest from July to December in large tree cavities (mainly in Sterculia apetala in the Pantanal and S. pruriens in the Amazon) and in cliffs. They usually lay two eggs, but normally only one chick fledges. The toucan Ramphastos toco is responsible for dispersing 83% of the seeds of Sterculia apetala, but also consumes 53% of predated eggs.
Loro Parque Fundación supports the Hyacinth Macaw Institute in Brazil in implementing the Hyacinth Macaw Project in the State of Mato Grosso. Efforts are currently focused on executing an emergency plan to minimize the damage caused by the August 2020 fire in the hyacinth macaw natural refuge, in the region of Fazenda São Francisco do Perigara, Northern Pantanal. The main goal of the project is to assess the fire's impact on A. hyacinthinu and to monitor biodiversity at Fazenda São Francisco do Perigara.
Specific activities include monitoring nests and the number of nests lost in the fire, estimating the areas affected, installing artificial nests and camera traps in the project's area of operation, and creating an emergency protocol for potential future fires.
Seventeen active nests have already been recorded, 5 of hyacinth macaws and 12 of other species. Occupation by Apis melifera was also recorded in several natural cavities and artificial nests, which could interfere with macaw reproduction, and thanks to the researchers' observations and the use of camera traps, we have documented that hyacinth macaws have not returned to their traditional roosting site since the August 2020 fires, and the number of individuals estimated for the region is much lower when compared to the same period last year. After a year free of new fires, wildlife is recovering, but the drought and prolonged impacts of the 2020 fires warn of the real danger of new ones.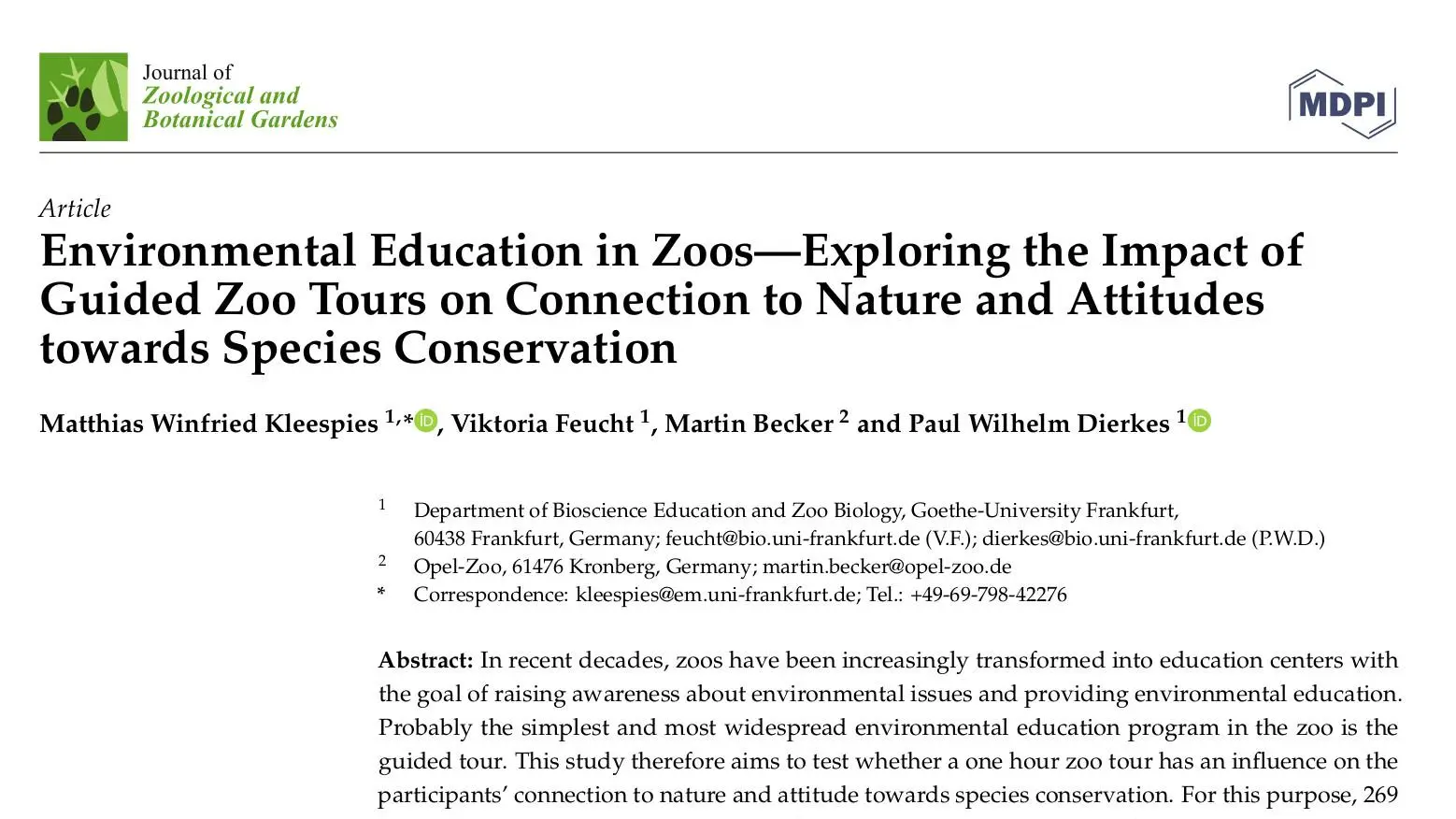 The environmental education work carried out by modern zoos and aquariums is essential to strengthen…