Amazona brasiliensis, Red-tailed Amazon
| | |
| --- | --- |
| Category | Land |
| Date | 1995 |
| Investment | 772.162,00$ |
The Red-tailed Amazon has been saved from extinction thanks to the conservation projects carried out by LPF since 1995.
Support the project
Back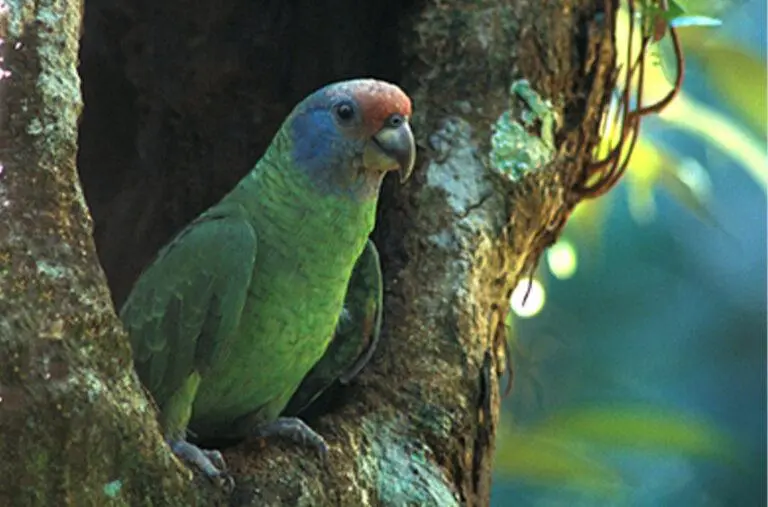 Red-tailed Amazon
Monitoring and conservation of the red-tailed amazon
The red-tailed amazon (Amazona brasiliensis) is an endangered species endemic to the lowlands of the Atlantic rainforest, found in a narrow coastal strip between the Serra do Mar and the coast, from Itanhaém in São Paulo through Paraná to the north-eastern tip of Santa Catarina, in south-eastern Brazil.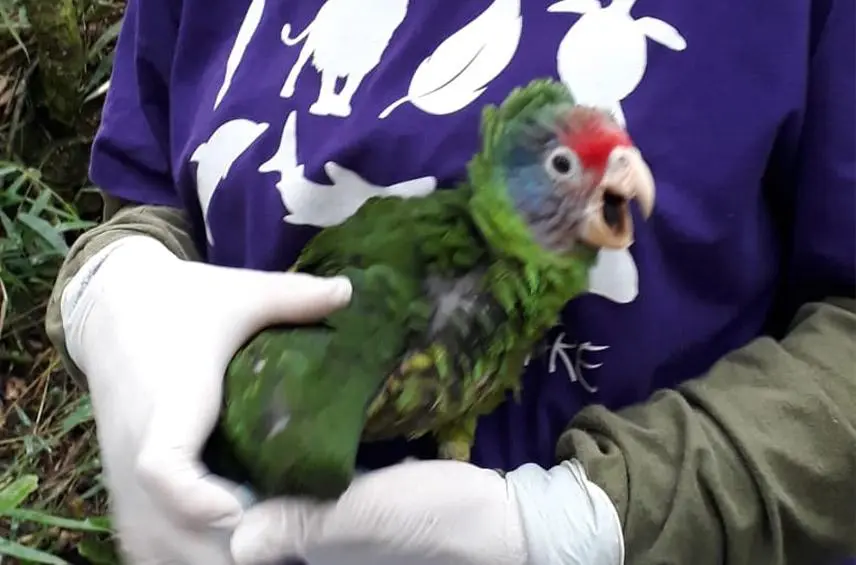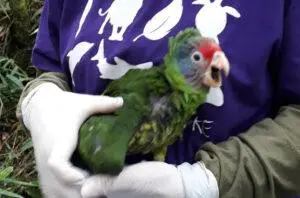 For more than a decade, Loro Parque Fundación has been supporting initiatives for the conservation of this species' wild population, and the efforts made are proving successful. In the 1980s the total population of red-tailed amazons probably circled a meagre 2,500 individuals, but it is now estimated at around 9,000-10,000 individuals (2015), and the species' category of threat has fallen from Endangered to Vulnerable (IUCN). Most of the population (70%) is found in Paraná, where breeding takes place on low, forested islands along the coast. The forest is susceptible to disturbance, especially from tourism development, and logging of the tree species preferred for nesting by this parrot. LPF supports SPVS – Sociedade de Pesquisa em Vida Selvagem e Educação Ambiental – to monitor and protect their breeding areas.
There is extensive poaching for national and especially international trade, with 356 birds, mostly chicks, captured during breeding season (1991-1992, municipality of Cananéia). In addition to the damage caused to the chicks, nest cavities are also affected, reducing their availability for future nesting. Habitat loss continues for boat building, banana plantations, cattle and buffalo grazing, and beach houses. It is feared that the proposed construction of a bridge to Ilha Comprida will increase tourism pressure and habitat conversion, which together with tourist boats in the vicinity of nesting or roosting areas will affect the species.
The combination of high natural predation and nesting decline may cause the loss of up to 48.7% of egg and chick production in natural nests. The slow formation of new cavities is a natural process, but larger trees preferred for nesting, such as Guanandi (Calophyllum brasiliense), are still selectively removed from forests by local communities for timber production. A sign of scarcity of tree cavities for nesting is the fact that some red-tailed amazons have been found by the SPVS team nesting in bromeliads, epiphytic plants that grow on trees.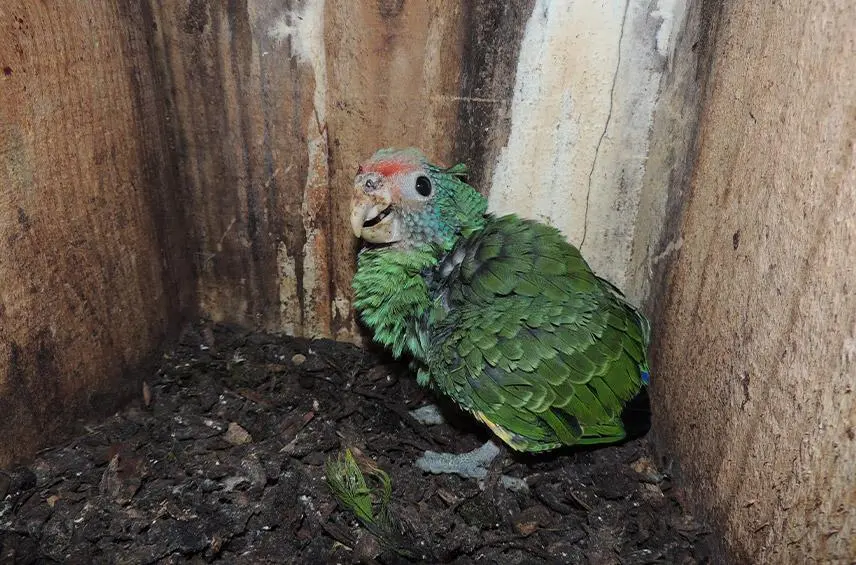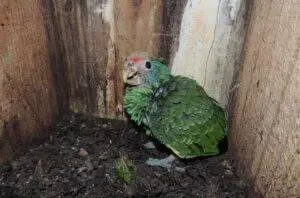 Efforts to preserve the species include the installation of artificial nests made of PVC, which was first used because of high humidity conditions and easier installation, since it is lighter than wood. However, in some years, more ectoparasites have been found in the chicks born in these nests and the abandonment of eggs by the has increased, perhaps due to high temperatures inside artificial PVC boxes.
As one of the main problems is lack of cavities, an effort has been made to find and register all natural nests and cavities available with suitable characteristics for nesting, so that we can have more accurate information on availability of nesting sites. Thanks to LPF's efforts, up to 219 cavities have been registered and 127 nests have been monitored. An important environmental education campaign has also been carried out, including a lecture for master's students in Ecology at the Federal University of Paraná, and several publications.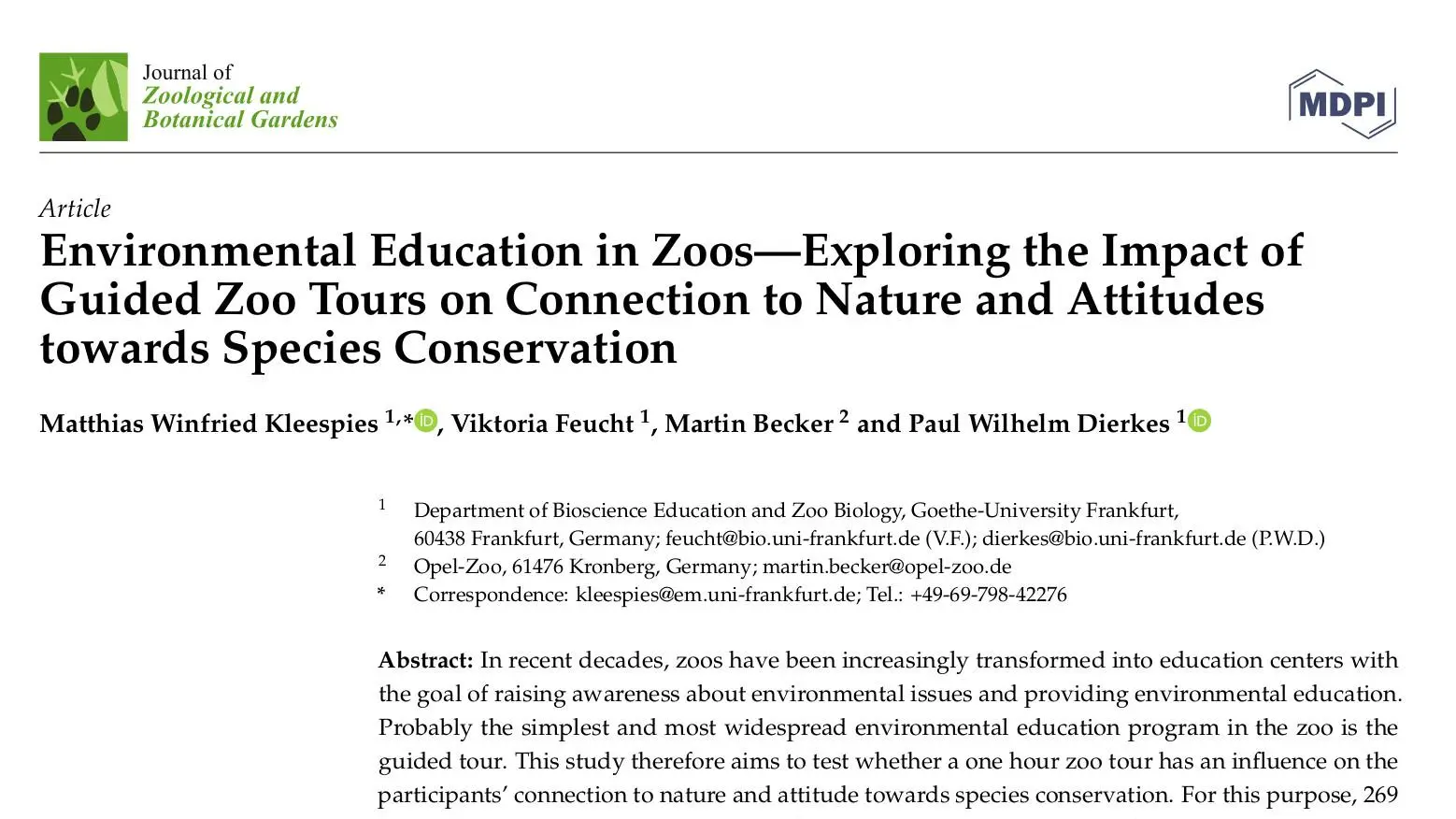 The environmental education work carried out by modern zoos and aquariums is essential to strengthen…