Pyrrhura picta subandina, Sinu Parakeet
| | |
| --- | --- |
| Category | Land |
| Date | 2021 |
| Investment | 22.796,00$ |
Much is unknown about this rare subspecies. LPF is working to improve scientific information about this animal and its conservation status.
Support the project
Back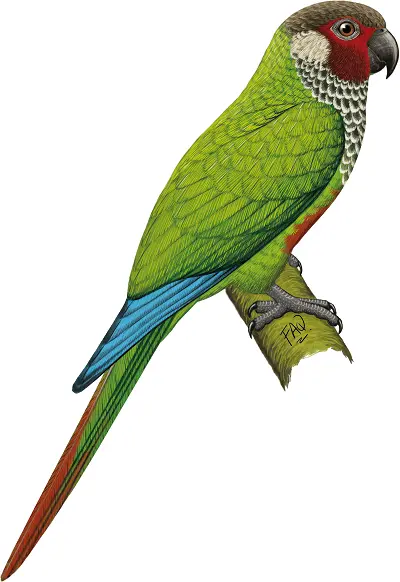 Sinu Parakeet
In search of the Sinu Parakeet Pyrrhura picta subandina
Although some authors consider Pyrrhura subandina a subspecies of the Pyrrhura picta complex, it is a taxon endemic to the Upper Sinu River Valley region of Colombia. It was first described by Todd in 1917, and its last records come from Von Sneidernen in 1949 who collected a series of skins of P. subandina in the localities of Quimarí and Murrucucú which were deposited in the Carnegie Museum of Natural History.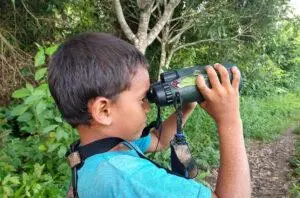 Between 2004 and 2006, expeditions were carried out in the Alto Sinú aimed at finding P. subandina, but the results were unsuccessful. Since then, the species is now considered lost and is categorised as Critically Endangered by the IUCN. Its range is estimated to be less than 20 km2 and restricted to the Upper Sinú River Valley towards the Paramillo National Natural Park, where there are still extensive areas of preserved primary forest. By 2012, habitat loss was estimated to have increased from 36% to 92%.
The lack of information on P. subandina populations, as well as of ornithological and biodiversity studies in general for the area, could be seen as a consequence of armed conflicts and socio-political issues between the 1970s and 2015, which hindered the development of research and left historical information gaps. Documenting the presence of P. subandina, a species that to date is considered "lost", is crucial for directing conservation efforts to prevent its extinction. For this reason, the Ornithological Society of Cordoba – SOC has taken the lead in articulating efforts with local, national, and international actors to find P. subandina specimens.
Loro Parque Fundación collaborates with SOC to confirm the presence of the Sinu Parrot (Pyrrhura subandina) in the south of Cordoba in Colombia and to develop strategies to increase social knowledge for the species' conservation. To carry out this search, observations are made from vantage points, over an altitudinal gradient between 90 and 600 m above sea level, including habitats and cover such as crops, pastures, forest edges, dense forests, and gallery forests. In addition, morning (6:00 – 12:00) and afternoon (14:00 – 16:00) sampling is carried out. The observation points and routes are selected prioritising sites and trees frequented by psittacines found by local guides and other community members. In each outing the avifauna was characterised by means of observations, songs, and indirect evidence, and the records were documented in the Cornell Lab of Ornithology platform, eBird (https://eBird.org) in a user created specifically for this project called "proyectoloro".
Also, we conducted interviews with residents to document their knowledge of P. subandina and other psittacines present in the study area.
As part of the results, it has been reported that during field trips, no proven auditory and/or visual records were obtained for the species P. subandina; however, in the locality of El Diamante, inhabitants identify a species of psittacine with similar colouring and size characteristics to the species they locally call "Catanica"; for this reason, a greater sampling effort was invested in the area. Based on information provided by the community and vocalisations made by detected individuals, it is suspected that "Catanica" may be the species P. subandina. Further studies are needed to verify the presence of this species.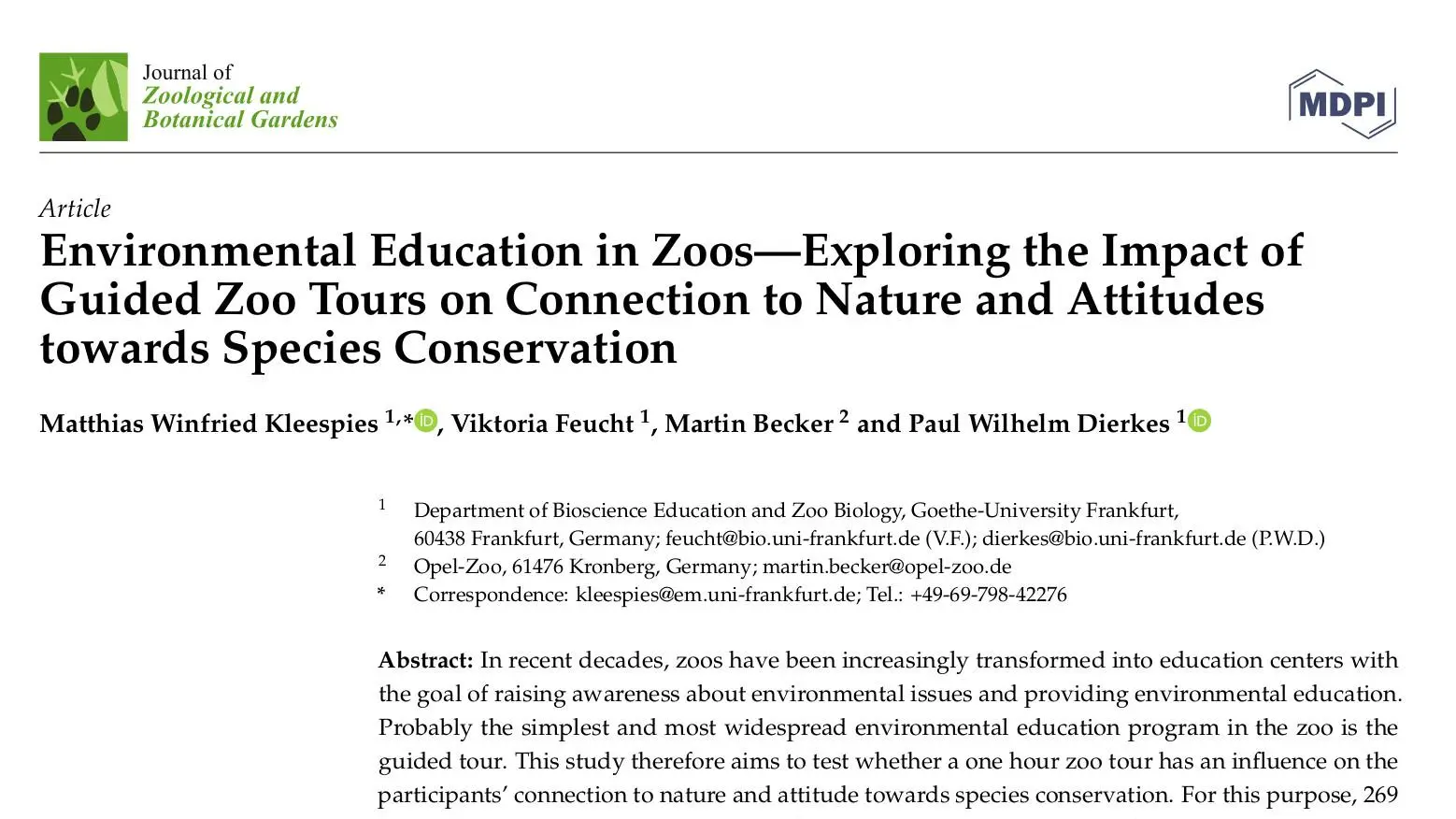 The environmental education work carried out by modern zoos and aquariums is essential to strengthen…