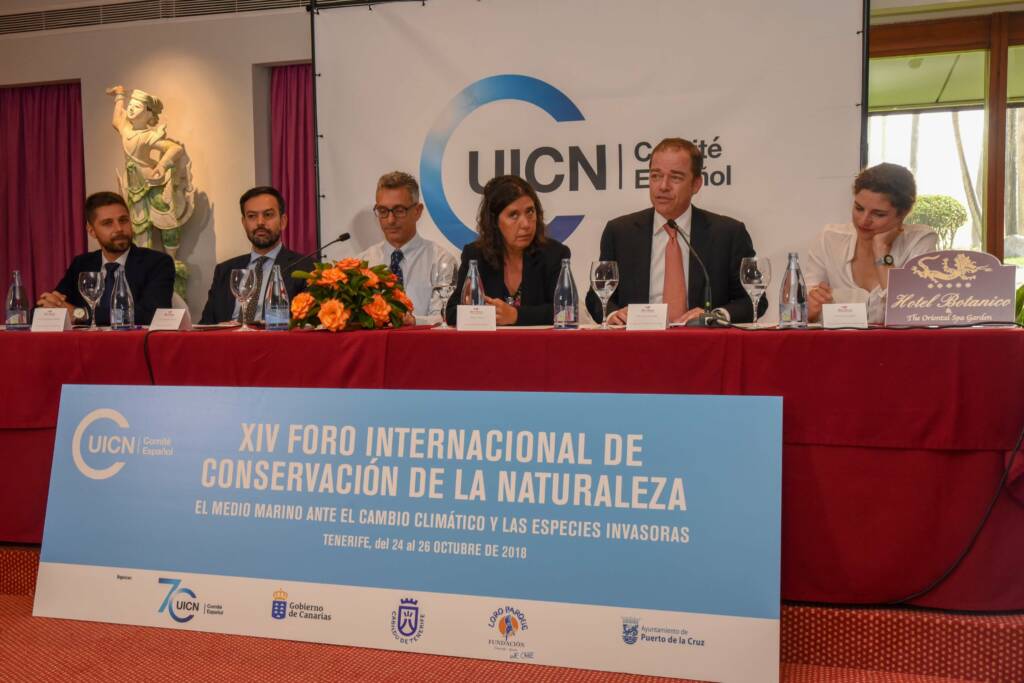 The Loro Parque Foundation announced today, Thursday October 25, during the press conference to present the XIV International Forum for Nature Conservation, its intention to push for the extension on the moratorium on medium frequency military sonar in the Canary Islands to cover the whole of Macaronesia.  This initiative, which has the unanimous support of the Government of the Canary Islands and MEPs from the European Outermost Regions, is an important step towards the protection of cetaceans in the region.
Present at the event were the Deputy Minister for the Environment of the Government of the Canary Islands Blanca Delia Pérez, the President of the Spanish Committee of the International Union for the Conservation of Nature (IUCN) Juan Antonio López, and the President of Loro Parque Foundation Christoph Kiessling.  This year the forum, which discusses the effects of climate change and exotic and invasive species in the marine environment, is being hosted by the Foundation at the Hotel Botánico in Puerto de La Cruz.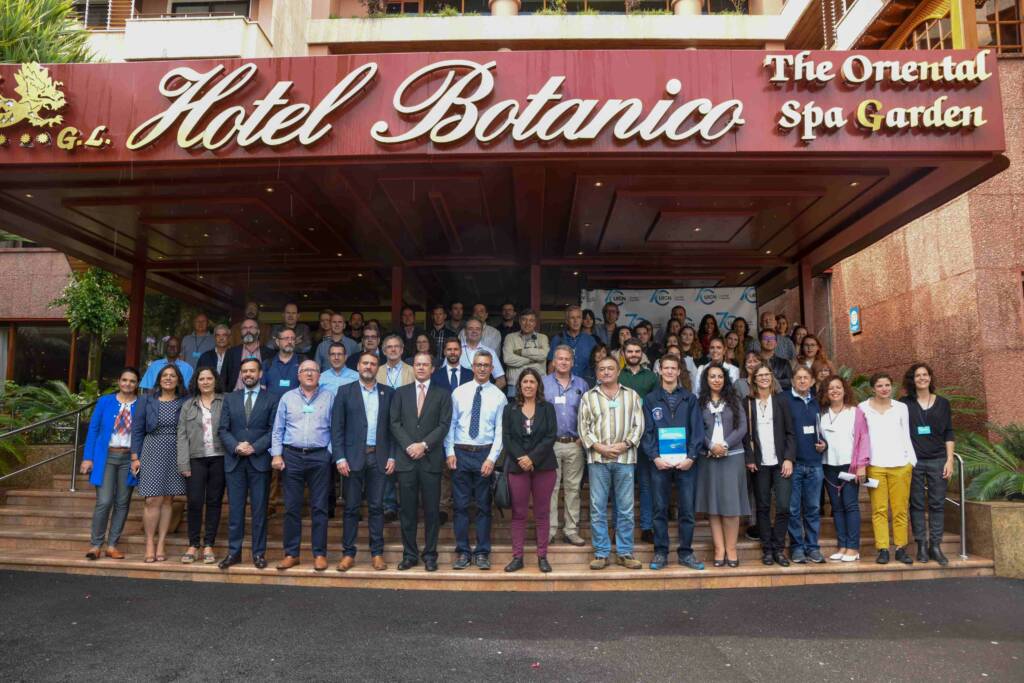 The meeting was the perfect occasion for the announcement of a project that will protect cetaceans from the changes in behaviour generated by exposure to sonar and will consequently result in the reduction of injuries and strandings directly related to naval manoeuvres in Macaronesian waters.
Proven success in the Canary Islands.
After the link between cetacean strandings and various other injuries with naval manoeuvres and sonar noise became evident, and following the recommendation of a European Parliament resolution, the Spanish Government established a moratorium on the use of naval sonar in the Canary Islands in November 2004.  During the 14 years since this decision was taken, there have been no atypical mass strandings on the Islands, which proves its effectiveness as a mitigation measure.
The expansion of the moratorium to the rest of the countries in the region would mean the effective protection of more than 3.5 million square kilometres, which represents 85 per cent of this hot spot of biodiversity for cetaceans that is the Macaronesian region.