Amazona ventralis, Dominican Republic Hispaniolan Amazon
| | |
| --- | --- |
| Category | Land |
| Date |  2007 |
| Investment | 62.547$ |
LPF has been working since 2007 in the Dominican Republic to protect this endemic Caribbean bird. Its population is daily decreasing due to habitat destruction.
Support the project
Back
Hispaniolan Amazon
Long-term survival of the Hispaniolan Amazon and the Trogon Parakeet
Amazona ventralis is endemic to Hispaniola (Haiti and Dominican Republic) and the associated islands of Grande Cayemite, Gonâve, Beata and Saona. Introduced populations are established in Puerto Rico, St Croix and St Thomas in the Virgin Islands. This species was common on Hispaniola but declined significantly during the 20th century. In the 1930s, it was restricted mainly to interior mountains. However, it is increasingly common in urban refuges, such as Santo Domingo. The introduced population in Puerto Rico numbers several hundred and is apparently increasing, however A. ventralis is listed as Vulnerable by the IUCN.
This amazon inhabits a variety of woodland environments, from arid palm savannahs to pine and montane rainforests. It often feeds in cultivated lands such as banana plantations and corn fields and is increasingly common in urban refuges, as in Santo Domingo. Breeding is known to occur from February to May, but pairs have been seen as early as mid-April, suggesting that the season may extend later in the year. Nests are located in tree cavities and sometimes in dead tree stumps.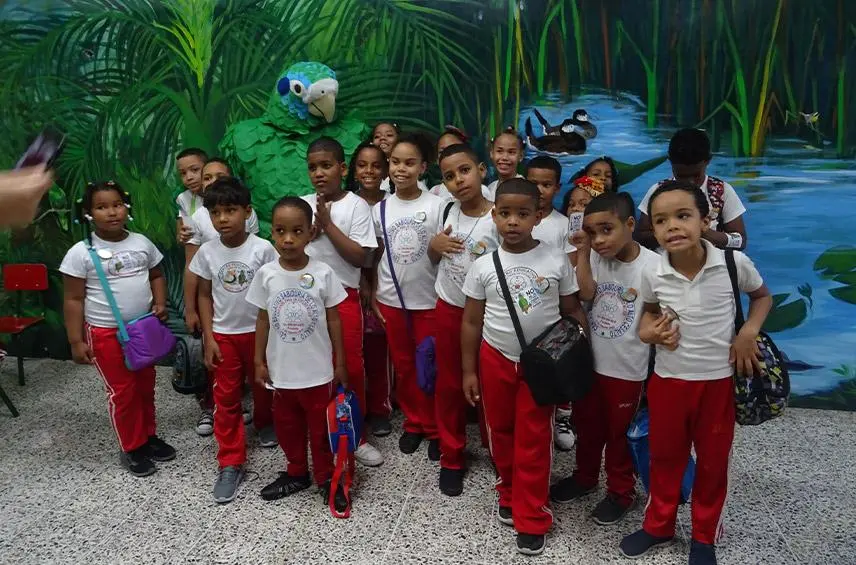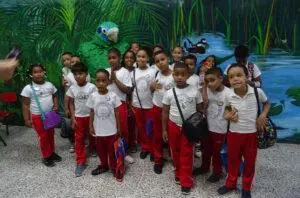 The main threats faced by this species is habitat loss due to forest destruction for agricultural conversion and charcoal production. It is also hunted as a crop pest, trapped for food and for local and formerly international trade. A main concern is the trapping of adults and the theft of nestlings to supply local pet trade, as in some areas most families own a parrot, and these only live for a few years before they must be replaced.
The project supported by Loro Parque Fundación is part of a doctoral thesis and focuses on determining the current distribution and settlement patterns of certain endemic birds in Hispaniola's forests. It also seeks to evaluate the distribution, population density and abundance of parrots in different landscapes, while identifying habitat suitability parameters. It also assesses the key socio-ecological drivers and factors influencing local poaching, all to develop conservation and management recommendations for Hispaniolan parrots and other endemic forest birds.
As in all conservation projects a very important part is the community, therefore during this project several educational activities have been carried out for the general public in order to raise awareness of the great threat posed by keeping this species as a pet. Some of these activities have been conferences, workshops and a webinar that can be found in the following link: https://www.youtube.com/watch?v=lT9_s6L1iNY.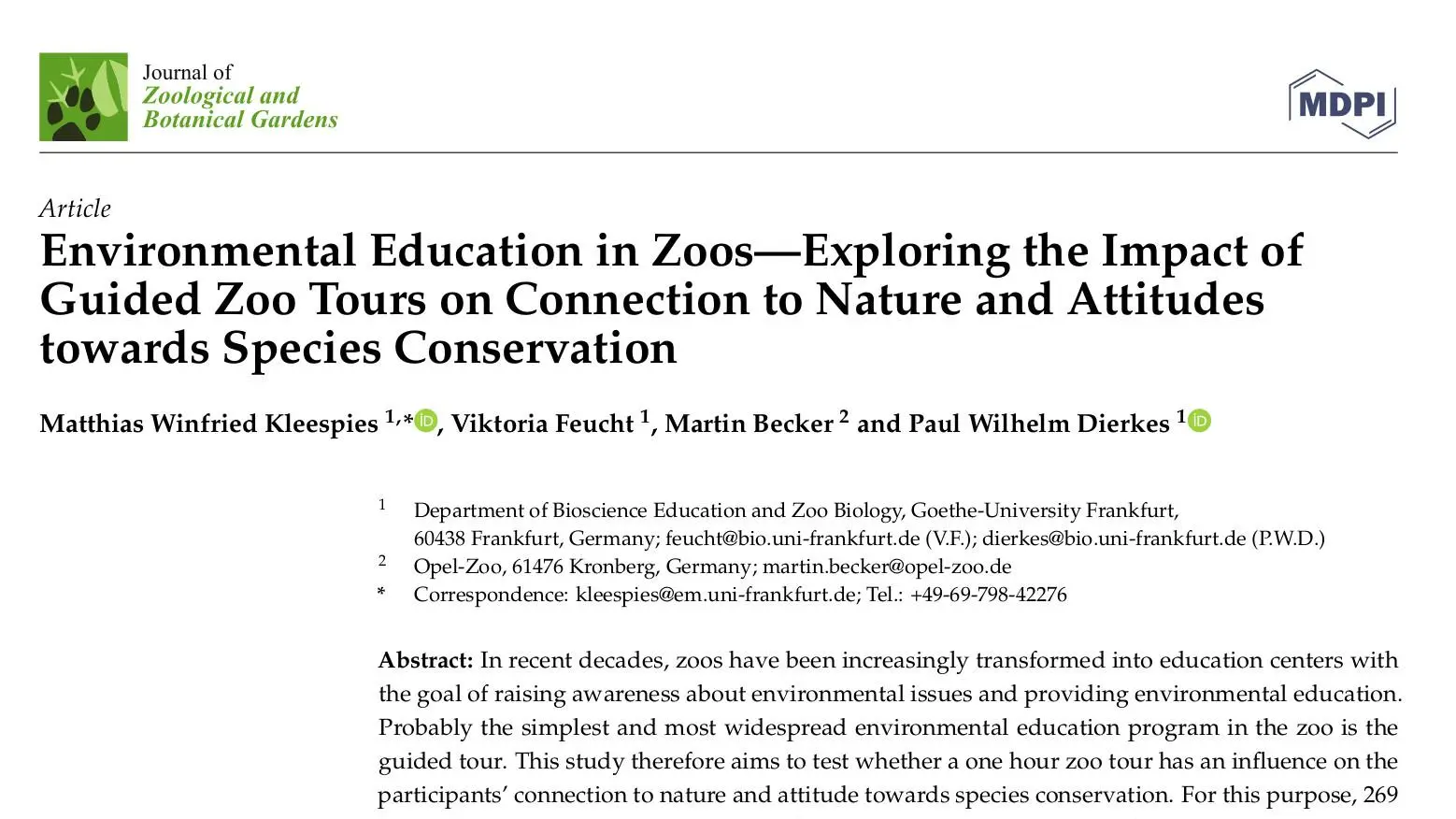 The environmental education work carried out by modern zoos and aquariums is essential to strengthen…