Agapornis nigrigenis, Black-cheeked lovebird
| | |
| --- | --- |
| Category | Land |
| Date |  1997 |
| Investment | 66.310,00$ |
LPF has succeeded in saving from extinction the Black-cheeked Lovebird, highly threatened by illegal trade and progressive habitat destruction.
Support the project
Back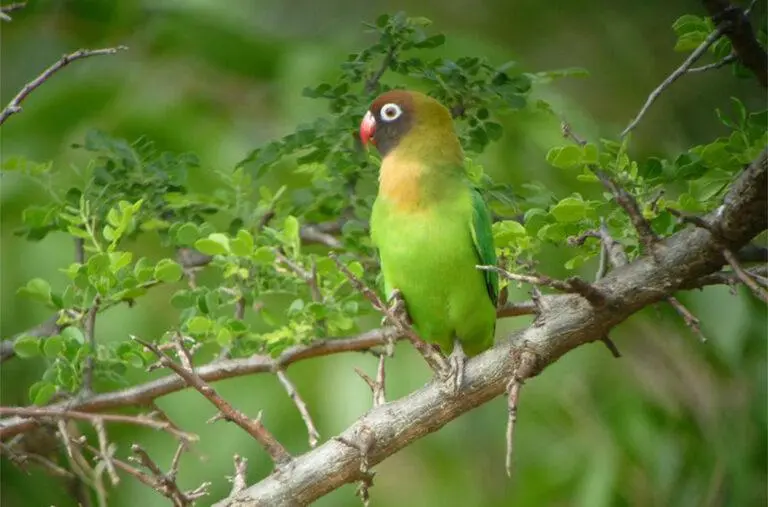 The black-cheeked lovebird is native to Zambia and is listed by the IUCN (International Union for Conservation of Nature) as Vulnerable.
Three factors are believed to have caused the decline of the black-cheeked lovebird's population over the last century: heavy exploitation for pet trade, gradual habitat desiccation -which is now believed to be the main threat given the highly localised range of the species- and partial replacement of sorghum and millet crops -an attractive food source- by maize.
In recent times there may have been local declines due to loss of surface water supplies during dry season, perhaps because of long-term climate change. The number of permanent water sources in the mopane forests has declined since the early 20th century, this low dry season water availability is probably the main factor in the disappearance of permanent populations from the Bovu and Sinde Rivers, and population shifts in the Ngweze River. This is exacerbated by a decline in annual rainfall in the species' habitat of, on average, about 5 mm per year between 1950 and 1995, increasing the species' dependence on artificial water sources. The recent installation of boreholes with hand pumps along the Ngweze, Sichifulo and Machile river basins may lead to a decrease in surface water availability as people stop creating water sources in riverbeds.
The Loro Parque Fundación is collaborating in a research and conservation project for the black-cheeked lovebird in Zambia, aimed mainly at:
1. Defining the distribution area of the black-cheeked lovebird and estimating its abundance and population size as accurately as possible using a distance-sampling transect method and linking these results with historical studies of the species to identify trends.
2. Identifying factors that limit the species' population and distribution. These primarily include habitat quality (especially nest trees), pond characteristics and availability, and anthropogenic threats (e.g., land-use change).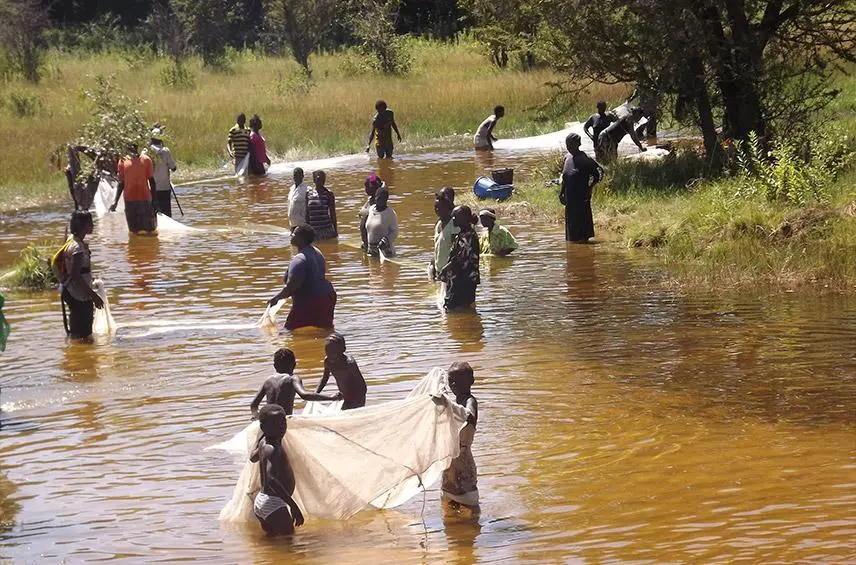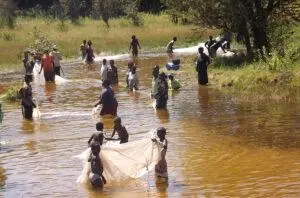 3. Monitoring and documenting the spatial and temporal use by lovebirds of several ponds using citizen science, remote sensing, and ecological modelling.
4. Using historical and current observation records together with remote sensing data to build species distribution models and explore scenarios of potential changes in habitat quality and water pool availability to predict future population changes and requirements.
5. Using the results obtained to design appropriate management strategies for the long-term conservation of the species.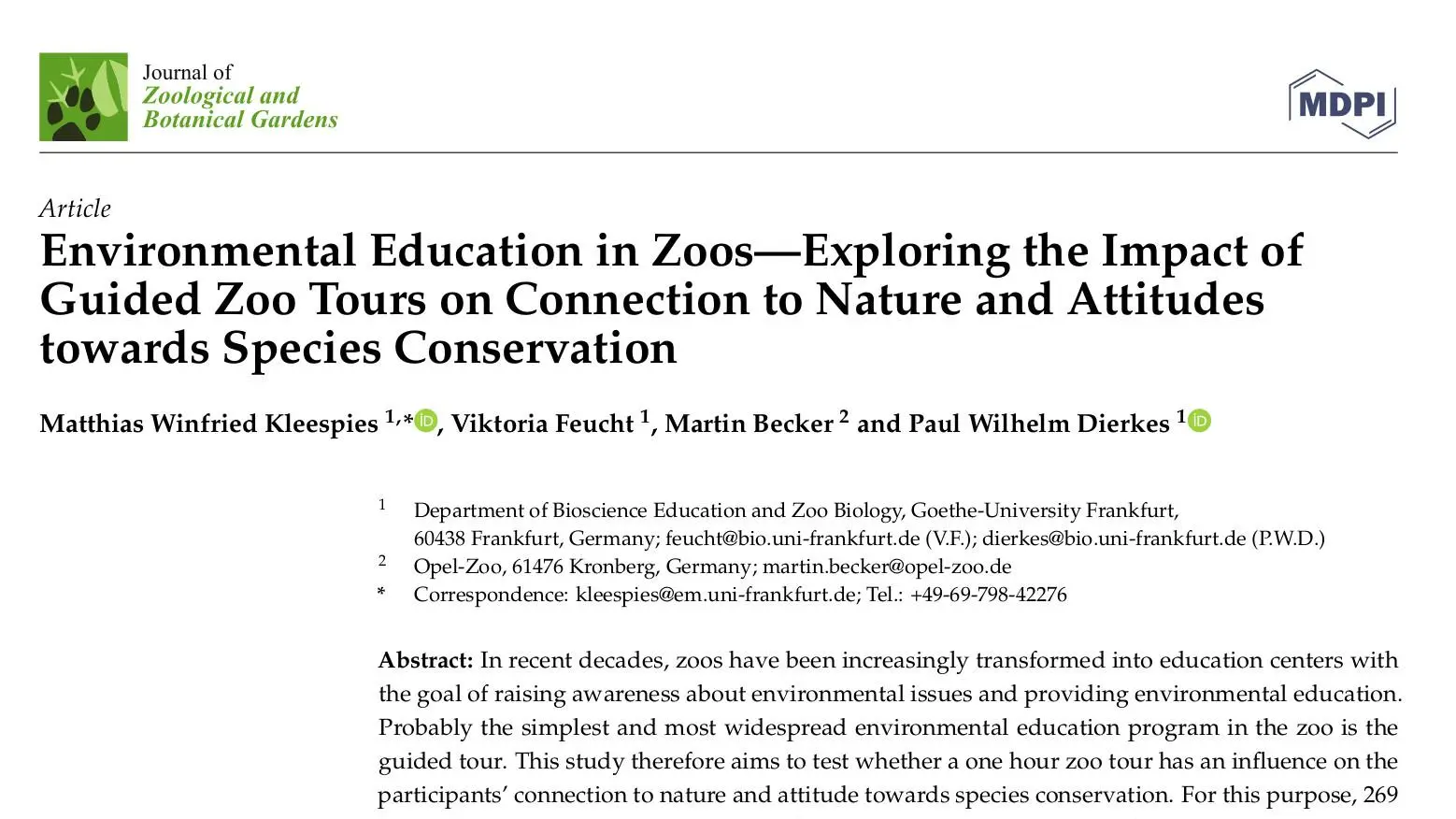 The environmental education work carried out by modern zoos and aquariums is essential to strengthen…