Leptosittaca branickii, Golden-plumed parakeet
| | |
| --- | --- |
| Category | Completed |
| Date |  2003 |
| Investment | 10.000$ |
LPF has been studying and working for the conservation of this parakeet species since 2003, both in the Cordillera Central region of Colombia, as well as in Ecuador.
Support the project
Back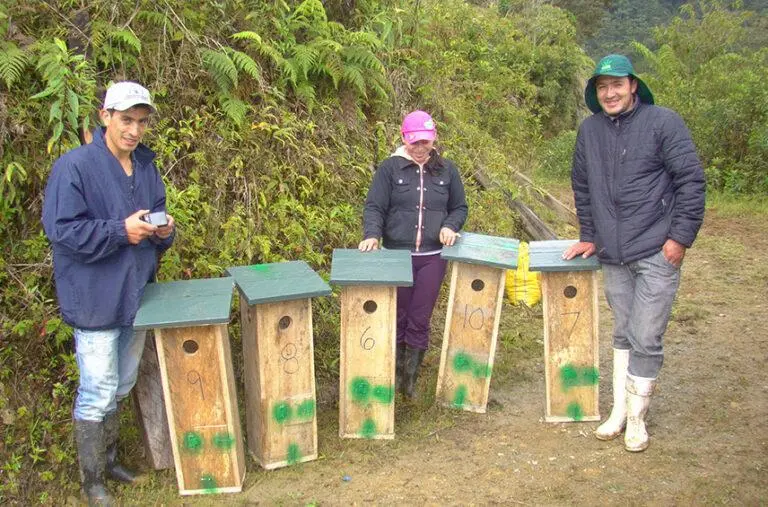 Conservation of the golden-plumed parakeet (Leptosittaca branickii) in Ecuadorian Andes
Leptosittaca branickii has a broad but local range, in Colombia (both slopes of the central Andes, the southern base of the eastern Andes, and one record in the western Andes), Ecuador (isolated massifs in the extreme north and only in the south in main Andean ranges) and Peru (Cordillera de Colán and eastern slopes of the Andes, with one record on the western slopes of the Cordillera Central in La Libertad). Populations of the Golden-plumed parakeet Conservation of the golden-plumed parakeet (Leptosittaca branickii) in the Ecuadorian Andes had considerably declined in Colombia and Ecuador, and even in Peru, where populations were generally regarded as stable.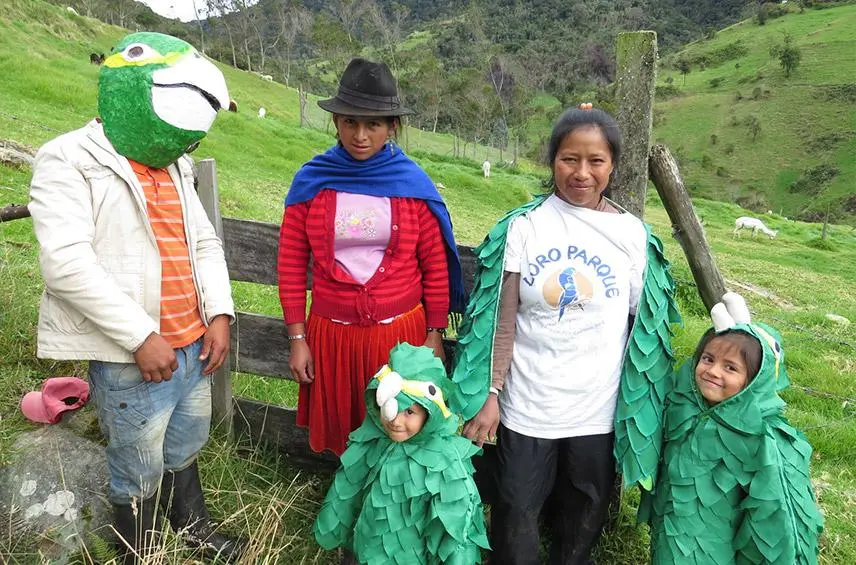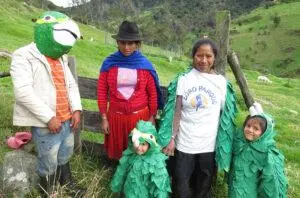 The Golden-plumed parakeet inhabits mostly cloud forests at an altitude of 2,400 to 3,500 m above sea level and has occasionally been observed at 1,400 or as high as 3,600 m. Some populations are nomadic, possibly due to a strong dependence on mañío cones (Podocarpus sp.). In Ecuador, it nests in dead wax palms, even where these trees are scarce. In Colombia, this species is also known to nest in trunks of encenillo (Weinmannia sp.) and often uses the air carnation (Tullandsia sp.) for water. The two most important foraging plants are cedar (Brunellia goudoti) and beech pine (Podocarpus oleifolius). Nesting probably correlates with food availability and may not be seasonal in many areas; however, constant nesting in places such as the Tapichalaca Reserve in southern Ecuador occurs from about December to April.
Although, according to the IUCN, this species is classified as Least Concern, in general the population is facing habitat loss. In fact, the Podocarpus National Park (146,280 ha) and the Tapichalaca Reserve (700 ha) of the Jocotoco Foundation in southern Ecuador are the only sites in the country that protect the habitat of this species. Golden-plumed parakeets in particular use natural cavities made by woodpeckers, which is why Loro Parque Fundación promoted a project to install artificial nests to learn more about the breeding biology of this species.
While artificial nests were a success, there is still a need to better understand the population situation, breeding biology and ecological needs in other parts of Ecuador. For this reason, Loro Parque Fundación is promoting, together with the Yanayacu Biological Station, studies to gain deeper understanding of this species further north in Ecuador, to assess the current population and to study their breeding biology. This also includes identifying nesting sites and installing artificial nests in places where natural cavities are scarce. In order to carry out conservation measures, it is necessary to first identify key areas and problems, as well as socio-economic concerns of the regional population.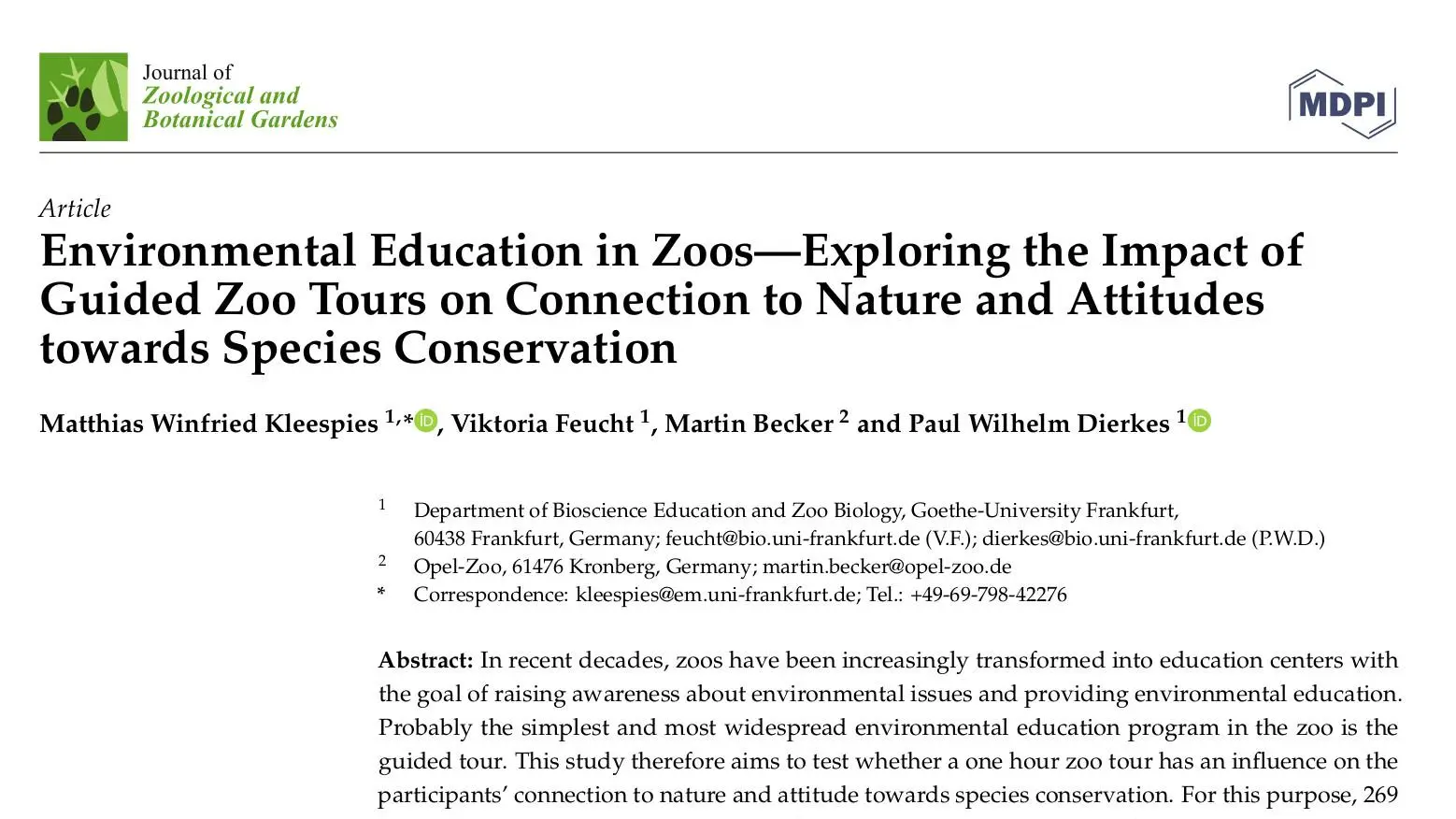 The environmental education work carried out by modern zoos and aquariums is essential to strengthen…